Preorders for Memeories and GID
Evil Dictator He Man is a patchwork hand cast resin figure, showing the true Iron Fisted nature of He Man as he tyrannized Skeletor.
Like Skeletor, He Man's arms are both articulated at the shoulder.
Now available for preorder is "Memories of Good".
Hand cast clear blue He man with skeletor heads cast inside it.
The cost of the figure is 50 dollars plus shipping.
This figure will be made only for preorders and limited to 10 or less.
Also available are the glow in the dark Evil Dictator He Man.
Each color (orange, blue, yellow and pink) is limited to two figures.
Glow in the dark figures are 35 dollars plus shipping.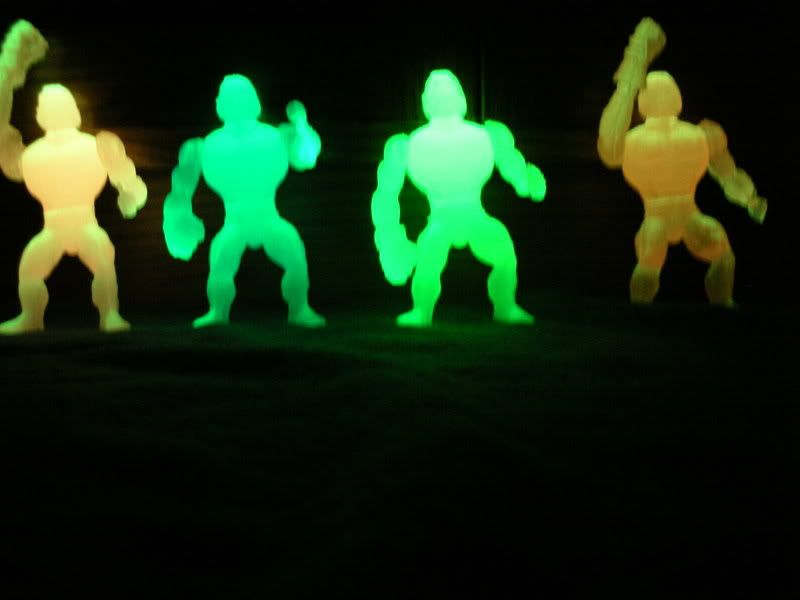 Please email giantjapanesemonsterbad@gmail.com to check availability if you would like to preorder any of the current figures, and include your paypal address for an invoice to be sent to you.
Because of the hand cast nature of the figures, each will vary and air bubbles may be present
Also in the works are the solid color unpainted He Men, a new "guts" version, Fakr and the final bootleg simulation Merman.
Hope all finds everyone well.